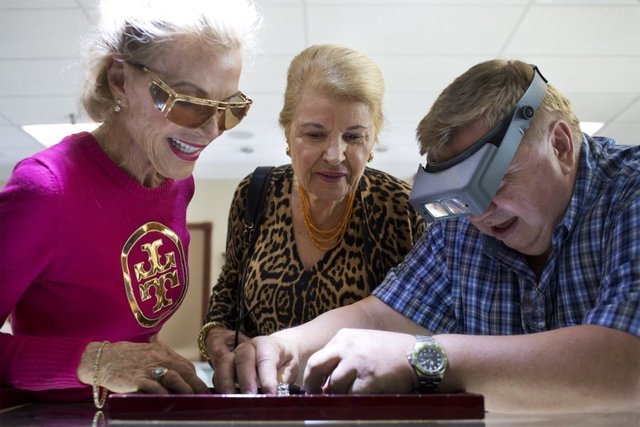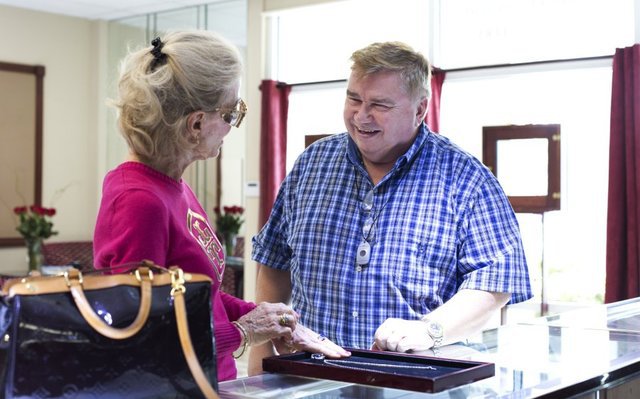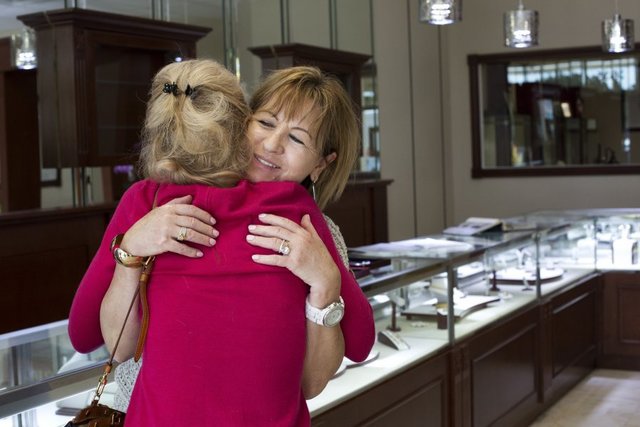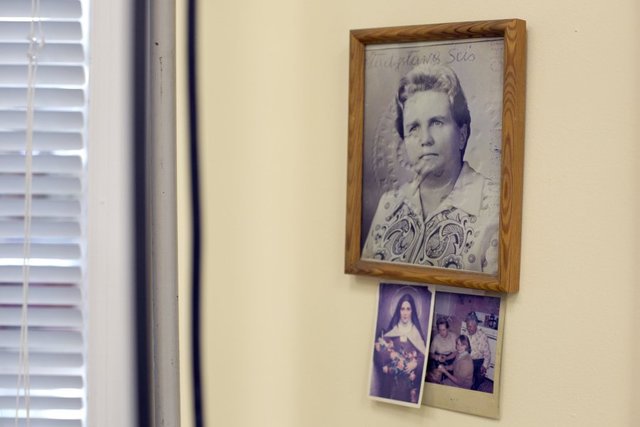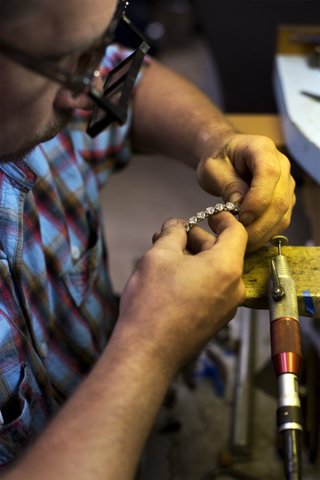 We are a family owned and operated Naples Florida Jewelry Business. As a family we are 4th and 5th generation professional master jewelers. We can truly say with pride that our business is a family tradition, We conduct our business with the utmost integrity and trust. Most importantly, we utilize our experience and excellence in everything we do. All work is performed in-house and we use no subcontractors. Our Team can handle any of your jeweler needs or desires.
Below is a short story published by Naples Daily News explaining our family and business history.
Owner Matthew Skis, a fourth-generation master jeweler who in the past has crafted custom designs for the likes of Princess Diana and Charlize Theron, said the new space at 3635 U.S. 41 North, formerly occupied by a clothing store, seemed like a perfect fit at first sight.
"I was friendly with the manager of the clothing store, and when they moved out I looked at the big space and thought it would be excellent for me," said Skis, a Polish immigrant who first opened in Naples in 2008. "It took a long time to get all the construction permits in place, but we finally moved in last month, and I couldn't be happier."

Much of that happiness, Skis said, stems from the fact that he personally designed the new space from floor to ceiling.
"Everything is exactly how I want it, including the furnishings," he said. "This is my dream come true."
Sadly, though, it's an American dream with its origins in a nightmare, Skis said. The son of an American citizen who moved to the United States at age 28, his first stop would be in New York City, where he would immediately land a job with world-renowned jeweler Harry Winston. He'd go on to work for Tiffany before hanging his own shingle in The Big Apple in 1984.
But then a trio of events, including the terrorist attacks of Sept., 11, 2001, would shake Skis' world to its core.
"9/11 was a very sad event for all Americans," he said, "and I experienced it from midtown Manhattan. We weren't affected like those downtown, but it was a sad day for everybody in the country, and that's reason No. 1 why we moved to Southwest Florida."
The loss of his best friend to a heart attack while skiing in Vail and higher rents in New York City served as the second and third reasons, Skis said.
"That was it for me," he said. "I was originally going to move to Sarasota, but a friend called me and asked me to check out Naples before I made a decision."
While in Naples, Skis said an act of kindness from a random stranger made the decision easy for him.
"I lost my wallet in the parking lot of a Bed, Bath & Beyond, and I didn't realize it until we were on the beach," he said. "On my way to the police station, my wife suggested we check the last place I had it. So I walked in the store and the person behind the desk was showing me my wallet, with $400 cash and all my documents inside, nothing missing."
Skis said he thanked the woman and the event at once sealed the deal in his mind.
"I left the store and said, 'God bless this lady, and God bless Naples, we're coming back,' " he said.
Working with his wife, Teresa, and sons, Greg and Martin, Skis said the going proved tough at first.
"We started in 2008, which was just about the worst time to open due to the economic downturn," he said. "But we kept at it, and now we have so many customers that I've lost count."
Another reason for needing more space, Martin Skis said.
"It's very spacious compared to the other space and just a very pleasant working environment," he said. "It took a lot of hard work to get the place in tiptop shape, but my father made sure everything was perfect, and now everything is going very smoothly."